High Prairie Homes Attainable Housing Project
The Southeast Colorado Enterprise Development team, the Southern Colorado Economic Development District, and High Prairie Homes will deliver 127 dwellings, including single-family homes and duplexes, in 2022-2023.
This project is a concerted effort and regional partnership between the local, county, state, and federal governments. Attainable housing that is long-term, safe, and energy-efficient, will provide opportunities for both homeownership and rentals to the local workforce.
Learn more and apply now by clicking on the yellow box!
Open a new window to view agenda for 1 24 2022
The Public Hearing scheduled for 1 10 2022 is canceled.
Click to view agenda in a new window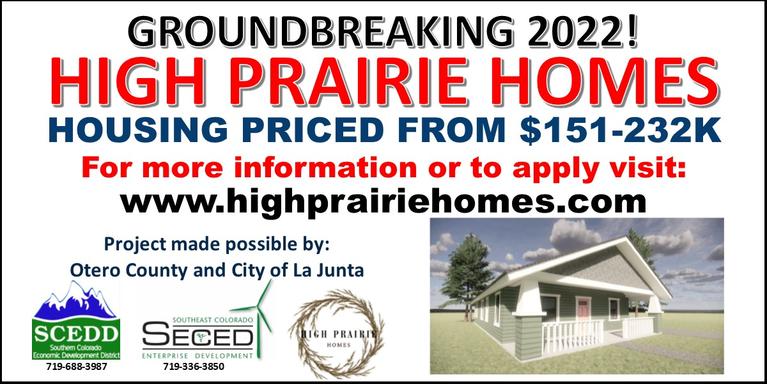 Please view the phone directory in another window. If you're unsure of the department you're wanting to reach, please call 719-383-3000 for assistance.